PIJCO INTEGRATED SERVICES LTD supplies range of welding consumables for all applications, we have range of TIG welding equipment, from welding machine, TIG torch and argon gases.
TIG welders are designed for the Gas Tungsten Arc Welding process (GTAW), which is commonly referred to as the Tungsten Inert Gas process (TIG welding). The TIG process derives the heat for welding from an electric arc established between a non-consumable tungsten electrode and the part to be welded.
Filler metal, if used, is manually feed into the weld puddle when TIG welding. tungsten electrode and is connected to the TIG welder. The TIG welding process also requires an external shielding gas, typically argon, helium, or a mixture of the two to protect the molten metal and electrode from atmospheric contamination. High quality welds can be produced with TIG welders.
The TIG welding process also has all position welding capability and is excellent on very thin materials. Additionally, a TIG welder makes welds that have outstanding appearance and clean-up is fast and easy since there is no slag PIJCO carries a complete line of welders, welder accessories, and welding consumables from major manufacturers, like Lincoln Electric, Miller Electric, Whatever your welding and cutting-related needs, PIJCO we have you covered – with industry-leading stick welders, TIG welders, MIG  welders, engine-driven welders, plasma cutting systems, wire feeders, welding consumables, fume extraction
We have a large stock of welding consumables for all your projects, kindly contact us for a quote and availability we will respond back to you timely This is not an exhaustive list, kindly send us your needs and get a reply in less than 90 Mins
industrial gas regulators
Welding wires all specifications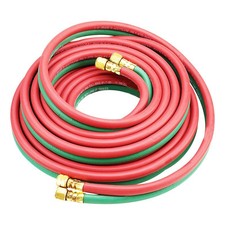 Other quality equipment/tools related to welding such as:
DESCRIPTION
CERAMIC CAP
CERAMIC  CAP NO 4
CERAMIC CAP NO 5
CERAMIC CAP NO 6
CERAMIC CAP NO 7
CERAMIC CAP NO 8
CERAMIC CAP NO 10
COLLECT
COLLET 2.4
COLLET  BODY 2.4
CABLE LUG
CABLE LUG 120 – 16
CABLE LUG 50 X 12
CABLE LUG 70MM
CABLE LUG 70 X 12
CABLE LUG  35-2
CABLE LUG 120 – 10
CABLE LUG 95X12MM
CUP BRUSH S.S
CUP BRUSH S.S 4″ (HAWK BIG)
CUP BRUSH  4 1/2( TWIST)
CUP BRUSH S.S 2″  (OTTO  )
COMBINATION WRENCH SPANNER
12MM
8MM
10MM
6–32
CHAIN BLOCK
2 TON CHAIN BLOCK
3 TON CHAIN BLOCK
0.5 TON CHAIN BLOCK
1 TON CHAIN BLOCK
DRILL BITS
DRILL BIT 12MM CONCRETE
 DISC – PERFECTFLEX GRINDING  METAL
4 1/2″
5″
7″
9″
9″ X 8.0
 DISC – PERFECTFLEX CUTTING  METAL
4 1/2″
5″
7″
9"
 DISC – PERFECTFLEX GRINDING  INOX
41/2"
7″
5"
9"
 DISC – PERFECTFLEX CUTTING  INOX
41/2″
7″
5"
9″
ELECTRODE FILARC
FILARC 1.2MM   E71T-1 CORED WIRE
FILARC 88S E8016-G
FILARC 88S E8016-G 3.2MM X 350MM VP
FILARC 88S E8016-G 4.0MM X 450MM VP
FILARC 88S E8016-G 2.5MM X 350MM VP
FILARC 76S 7018-G
FILARC 76S 7018-G 3.2MM X 350MM
FILARC 76S 7018-G 4.0MM X 350MM
FILARC 76S 7018-G 4.0MM X 450MM
FILARC 76S 7018-G 2.5MM X 350MM
FILARC 76S 7018-G 5.0MM X 350MM
TENAX 76S OERLIKON  7018-G
2.5MM
AIR LIQUID OERLIKON 7018-G VAC PAC
2.5MM
4.0MM
ELECTRODE – TENALLOY 7018-G
TENALLOY-38R SPL 7018-G       2.5MM
TENALLOY-38R SPL 7018-G       3.2MM
TENALLOY-38R SPL 7018-G       4.0MM
TENALLOY-38R SPL 7018-G       5.0MM
ELECTRODE – TENALLOY-70 E9018-G           
TENALLOY-70 E9018-G               2.5MM
TENALLOY-70 E9018-G               3.2MM
TENALLOY-70 E9018-G               4.0MM
ELECRODE – TENALLOY-60 8018G              
TENALLOY-60 8018G                3.2MM
TENALLOY-55 E8018G              2.5MM
ELECTRODE TENALLOY-Z PLUS 7018-1       
TENALLOY-Z PLUS 7018-1         2.5MM
TENALLOY-Z PLUS 7018-1         3.2MM
TENALLOY-Z PLUS 7018-1         4.0MM
TENALLOY-Z PLUS 7018-1         5.0MM
ADOR TENALLOY VAC PACK  7018-1
2.5MM
3.2MM
4.0MM
ADOR TENALLOY VAC PACK  7018-G
2.5MM
ELECTRODE – SUPER BASE (CHINA) 7018
SUPER BASE X E7018  2.5MM
SUPER BASE X E7018  3.2MM
SUPER BASE  X E7018 4.0MM
SUPER BASE  X E7018 5.0MM
ELECTRODE – SUPER BASE ADOR 7018
SUPERBASE X  E7018         2.5MM
SUPERBASE X  E7018         3.2MM
SUPERBASE X  E7018         4.0MM
SUPERBASE X E7018         5.0MM
ELECTRODE – SUPERINOS IC 308L-16
SUPERINOS 1C 308L-16           3.2MM
SUPERINOS 1C 308L-16           2.5MM
ELECTRODE – SUPERINOS-2C-316L-15              
SUPERINOS-2C-316L-15               3.2MM
SUPERINOS-2C 316L-15             2.5MM
ELECTRODE – SUPERINOS-2C-316L-16              
SUPERINOS-2C-316L-16               3.2MM
SUPERINOS-2C 316L-16             2.5MM
ELECTRODE – BETANOX  2209-16
BETANOX  2209-16              3.2MM
BETANOX  2209-16              2.5MM
ELECTRODE – BETANOX  316L-17                        
BETANOX  316-17                         3.2MM
BETANOX  316-17                         2.5MM
ELECTRODE – BETANOX PLUS 308L-17
BETANOX  308-17                         2.5MM
BETANOX 308-17                          3.2MM
ELECTRODE – BETANOX PLUS 309L-16
BETANOX                           2.5MM
BETANOX                           3.2MM
ELECTRODE FLEET WELD  E6010
1/8 FLEETWELD 5P+
3/32 FLEETWELD 5P 2.4MM 263
3/16 FLEETWELD  4.8MM
5/32 FLEETWELD  5P 65
5/32 FLEETWELD 5P+  4.MM
1/8 FLEET 5P 393
ELECTRODE PIPELINER 6P+ E6010
1/8 PIPLINER 6P+   3.2MM 54
5/32 PIPLINER 6P+  4.0MM 90
ELECTRODE JET WELD E7018
1/8 JETWELD 7018              3.2MM 676
3/16 JETWELD 7018            4.8MM 62
3/32 JETWELD 7018            2.4MM 46
5/32 JETWELD 7018            4.MM 336
ELECTRODE EXCCALIBUR E7018-1
1/8  7018-1              3.2MM
5/32 7018-1             4.0MM- 52
ELECTRODE SHEILD ARC HYP+ E7010-P1
3/16 SHEILD ARC 7010 HYP +
5/32 SHEILD ARC 7010   HYP+
ELECTRODE SHEILD ARC 85 E7010-A1
5/32 SHEILD ARC 7010 (85)279
7/32 5.6MM SHEILD ARC HYP 7010-G
ELECTRODE SHEILD ARC 70+ E8010-G
3/16 SHEILD ARC 70+
5/32 SHEILD ARC 70+
3/16 SHEILD ARC 70+ X 7.5KG
ELECTRODE TWECO  HOLDER / CONNECTOR
TWECO  HOLDER 300 AMPS
TWECO  HOLDER 350AMPS
TEXAS CONNECTOR ORIGINAL
TEXAS CONNECTOR
TWECO CABLE CONNECTORB 2MPC
TWECO CABLE CONNECTOR 4MPC
JOE FRANK CABLE CONNECTOR
ELECTRODE HOLDERS
GERMANY ELECTRODE HOLDER  (600AMP)
STUBBY TUNG HOLDERS
ESAB  ELECTRODE HOLDER 400AMPS
SAMSON HOLDER
WELDLINE ELECTRODE HOLDER
MA QAISER ELECTRODE HOLDER 400A
ELECTRODE WELDING ACCESSORIES
LONG BACK CAP
SHORT BACK CAP
VICTOR CONTRACTOR PLUS  SET EMPTY
VICTOR CUTTING TORCH
WELDCRAFT ARGON TORCH
OXYGEN ARRESTOR
ACETLENE ARRESTOR
OXY FLASHBACK ARESTOR REGULATOR
ACET FLASHBACK ARESTOR REGULATOR
PROPANE WESCOL GUAGE
ARGON WESCOL GUAGE
VICTOR ARGON GUAGE
VICTOR OXY REGULATOR
VICTOR ACETYLENE REGULATOR
JOURNEYMAN VICTOR WELDING BOX
JOURNEYMAN  CARTON COMPLETE
JOURNEYMAN CARTON O2 & C2H2 ONLY
JOURNEYMAN WITHOUT TORCH CARTON
JOURNEYMAN WITHOUT ACETYLENE CARTON
PROPANE HEATING TORCH 110 PT
PROPANE HEATING TORCH 115 PT
PROPANE HEATING TORCH 108 PT
TWECO CABLE CONNECTOR
CUTTING NOZZLE NO. 1
CUTTING NOZZLE NO. 2
CUTTING NOZZLE NO. 3
CUTTING NOZZLE NO. 4
CUTTING NOZZLE NO. 0
CUTTING NOZZLE NO. 00
NIPPLES
OXYGEN  NIPPLE
ACETYLENE NIPPLE
TUNGSTEN ELECTRODE
ELECTRODE TUNGSTEN  3.2MM
ELECTRODE TUNGSTEN  2.4MM
ELECTRODE – CAST
CAST ELECTRODE  3.2MM
CAST ELECTRODE  2.6MM
CAST ELECTRODE FERRONICRON 3.2MM
CAST ELECTRODE  NICKEL 2.6MM
CAST ELECTRODE ADVANI FERRONICRON 4MM
MAGNUM E6013 ADVANI  4.0MM
 ELECTRODE GOUGING
GOUGING ELECTRODE  10MM
GOUGING ELECTRODE  4MM
GOUGING ELECTRODE 6MM
GOUGING ELECTRODE 8MM
GOUGING TORCH AIR ARC
ELECTRODE KISWELL
K – 7024 3.2MM X 450 E 7024(KISWELL)
K – 7024 4MM X 450 E 7024(KISWELL)
ELECTRODES TIG ROD /FILLER WIRE
OK TIGROD 13.12 2.4MM  80S-G 5KG
OK TIGROD 13.22 2.4MM ER90S-G 5KG
OK TIGROD 16.10  2.4MM  316L 5KG
OK TIGROD 12.60 2.4MM  70S-3 5KG
OK TIGROD 13.23 2.4MM  80S-Ni1 5KG
OK FLUX 10.62 2.5MM X 25KG
OK TUBROD E2209
OK TIGROD 2209 2.4MM
OK AUTROD 12.22 3.2MM X 30KG
316 592 TIG 316L 2.2MM  X1.0KG
SUPER ROOT 316L 2.4MM X 2.5KG
309592 TIG 309L 2,4MM X 2.5KG
CARBOROD ORLIKON ER70S-3 2.4MM
ELECTRODES OK 55.00 7018-1 VAC PACK
2.5MM X 350 – 10.2KG/CART
3.2MM X 450 – 12.6KG/CART/6packets
4.0MM X 450 – 13.2KG/CART/6packets
4.0MM X 450 – 16.4KG/CART/4packet
ELECTRODES OK OK 48.00 7018
OK 48.00 7018  2.5MM X 350/13.5KG
OK 48.00 7018  3.2MM X 450/ 18KG
OK 48. 00 7018 4.0MM
ELECTRODES OK 48.08 7018 -G
OK 48.08 7018 -G 2.5MM
OK 48.08 7018 -G 3.2MM
OK 48.08 7018-G  4.0MM
ELECTRODES OK 48.04 7018 
OK 48.04 7018 -G 2.5MM
OK 48.04 7018 -G 3.2MM
OK 48.04 7018-G  4.0MM
ELECTRODE OK 48.50 7018-1H4R V/P
OK 48.50 7018-1 2.5MM
OK 48.50 7018-1 3.2MM
OK 48.50 7018-1  4.0MM
OK 67.60 309L-17 VP 3.2 5.4KG/CART
OK 67.60 309L-17 SS 3.2 12.9/CART
ELECTRODES OK 61.30 308L-17 
OK 61.30 308-17 3.2MM
OK 61.30 308L-17  2.5MM
OK 61.30 308L-17  4.0MM
ELECTRODES OK 61.33 308L-15 
OK 61.33 308L-15 2.5MM
OK 61.33 308L-15 3.2MM